YSL BOUTIQUETHE DUBAI MALL EXTENSION, DUBAI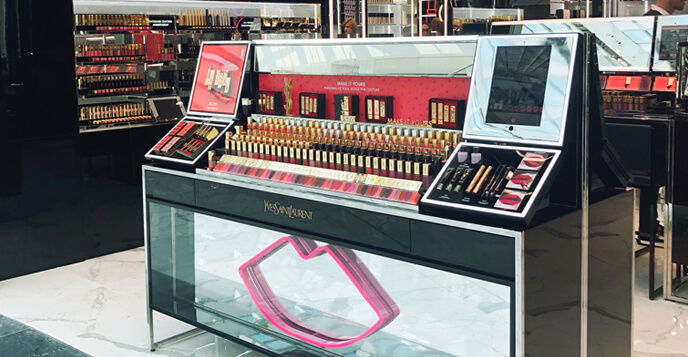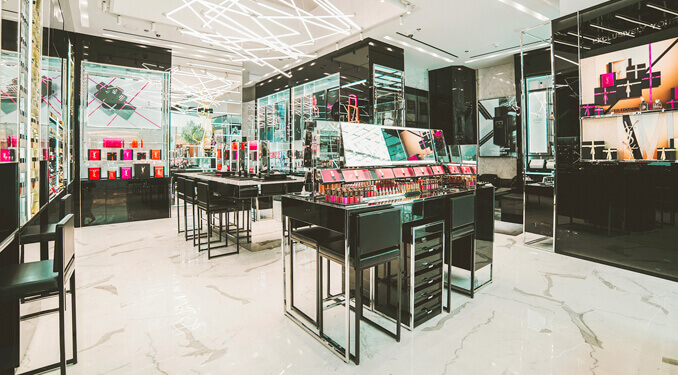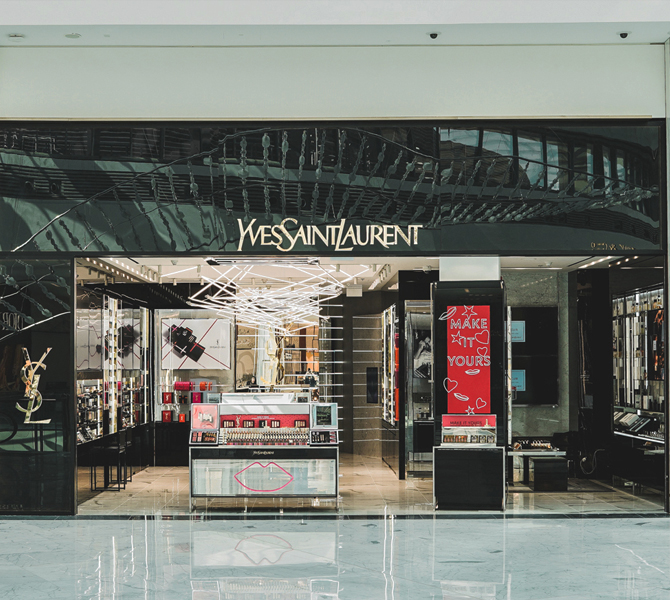 Execution Highlights
Complete shopfitting in piano high gloss black with stainless steel accents and trims.
Auto lift hydraulic mirrors on the makeup consultation.
Fragrance testing room fitted with touch enabled controls.
The hidden VIP and event room at the rear of the store plush with luxury finishes and setup for a full make up consultation.