UNITED LUXURY DUBAI HQDUBAI PRODUCTION CITY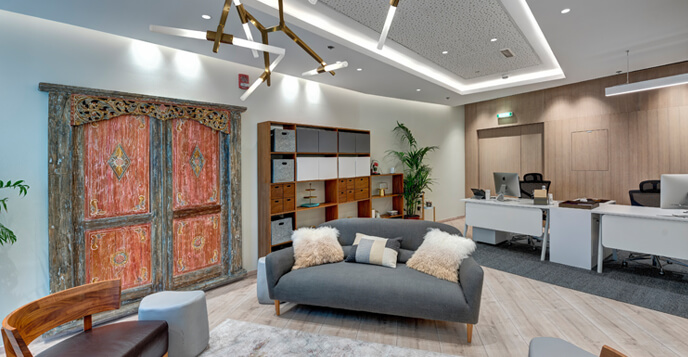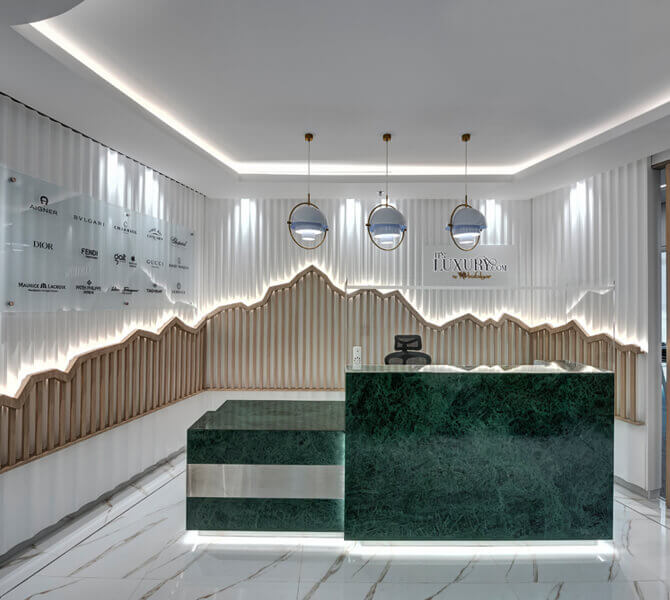 Execution Highlights
Production of high quality joinery items using luxury finishes to produce a chic and sophisticated space.
Development of custom 3 dimensional reception cladding incorporating multiple finishes and lighting.
Creation of custom solid oak patterned wall cladding for meeting and conference rooms.
Bespoke acrylic screens produced and installed for Covid prevention.