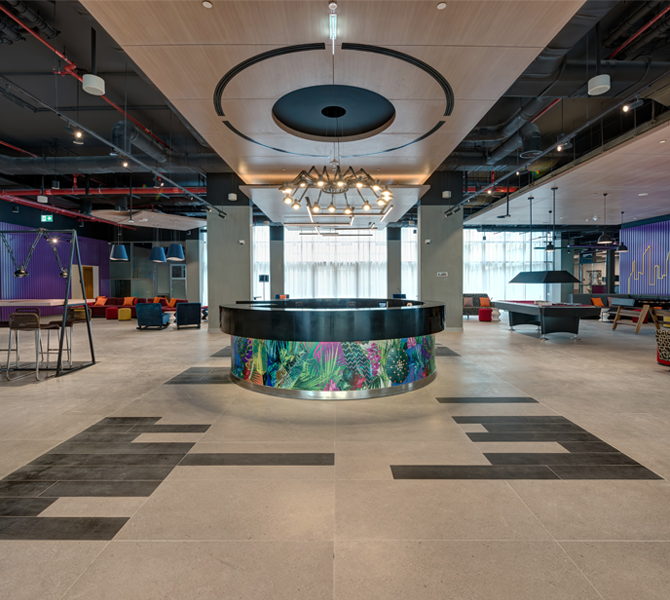 Execution Highlights
Production of joinery elements for common spaces including reception, lobby, all day dining, bar area, pool bar and meeting rooms.
Curved Corian and metal features used on custom round buffet counters in all day dining area. • Wooden wall with intricate metal mesh detailing.
Decorative metal pipe fixtures used as room dividers in all day dining.